English Speaking OR Speaking English
Thursday, May 4, 2017
Posted by

Peter Khiew
at 11:31 PM
No comments:

Tuesday, April 19, 2016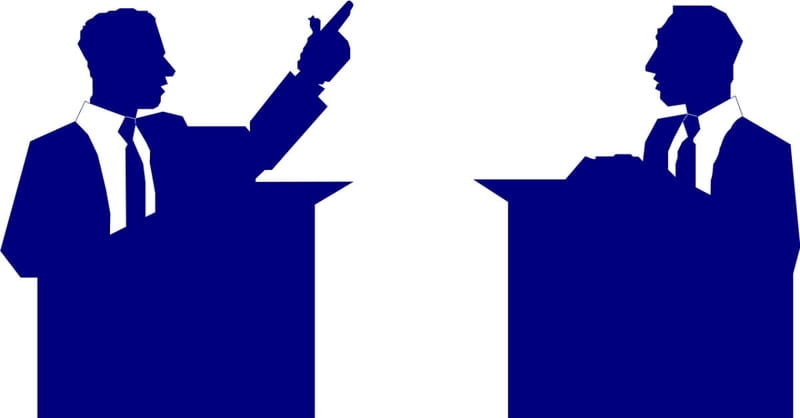 Health is wealth is a famous proverb which means that health is everything and its importance is more than the wealth. If one maintains his/her health, he gets everything in the life very easily. We have provided below various speech on health is wealth under different words limit for the school children. They can select any health is wealth speech given below:
Health is Wealth Speech 1
Good morning to my respected teachers and all my fellow classmates. As we have gathered here to celebrate this auspicious occasion, I would like to speech over health is wealth. As we all know about the common saying that health is wealth but I do not think that we follow this proverb in our daily life to get maintained. Everyone of us knows well that a good health lead to the good way however no one of us take care of the health. If we are not living in discipline and following nature's rule, we can never become healthy in the life and never reach to the success.
We have given two legs and two hands to walk and do work however if we are not using our organs accordingly in proper way, it is our fault which lead us towards failure. Most of the people spend their whole day and night just by sitting or lying on bed for most of the days of week and months. They are just like fish without swimming and birds without fly. Can you imagine that what will happen if fishes do not swim or birds do not fly, most commonly they easily would be food of big animals and slowly their species would get destroyed. In this way, people having more comfort in their life cannot be so healthy.

Some decades ago, people were strong and healthy because they were used to walk for long distance and they have to perform every house hold chores own. In the recent decades, the growth of technologies in very fast manner has decreased the man efforts in every walk of life. Earlier, the life of our grandparents was good and their livelihood was very healthy because of the hunting, farming, ploughing, harvesting, planting, walking, running, etc. Now-a-days, almost every people of any age group suffer from one or more diseases (like high blood pressure, heart attack, gout, stress-related disease, etc) from the starting of life.

In order to keep ourselves healthy physically, mentally, emotionally, socially and intellectually, we need to be active on daily basis including well maintained diet, exercises, positive thinking and follow good habits. We need to be disciplined in every walk of life.

Thank you.
Health is Wealth Speech 2
Good morning to the respected Principal, teachers and all my dear friends. As we have gathered here to celebrate this great occasion, I would like to speech over health is wealth. It is a most common saying which we generally listen by our grandparents, parents and teachers. But, I want to ask you all that how many of us have think about and follow this remedy in their life. We all know that what is 'health is wealth' but is anyone of us have think the real meaning of it. Now-a-days, people's life has been so busy that they have no time for their health maintenance, doing exercises, talk to family members, friends, neighbours, etc because of increasing competitions and technologies.
We should never forget that without health there is nothing in our life. Health is more valuable for us than other things in the life because it is the only tool of success. Unhealthy people can never get the real joy and peace of life. This famous proverb tells us that health is more valuable than money and other precious things all over the world. If we suffer any disease, money can only help us to get medicine and limited relief; however it cannot remove diseases completely from the body. If we get relief from one disease then it will leave other diseases as a complication. It means weak and unhealthy body calls many diseases one by one which we never can be free off.
We need to keep ourselves healthy and happy to easily cope with all the problems of life. We can be healthy through proper and daily exercises, morning walk, healthy diet, following good habits, disciplined lifestyle, and positive thinking. Healthy body keeps body, mind and soul happy and peaceful. A healthy person becomes completely free from the illnesses in body and mind and thus able to enjoy stable health and all the happiness in the life. Being healthy for the people of any age group depends upon the several factors like food, physical activity, pollution, sleeping habits, way of thinking, mental condition, water, air, sunlight, etc. Together with the physical exercises; proper care of the body is also very necessary. Unhealthy people spend their whole life in suffering from diseases and complaining others for their condition. Life is very beautiful if it is lived in right direction. Please do not waste it by being diseased, instead live it happily. My motto of today's speech on this topic is only to share my feelings to all of you for the wellness of all of us.
Thank You.
Health is Wealth Speech 3
Good morning to the respected teachers and all my dear friends. At this auspicious occasion I would like to speech over common saying 'health is wealth'. I know that everyone of us is well recognized with this proverb however only few people actually follow this strategy in their life. The real meaning of this proverb is that the one, who has good health become the happiest person of the world even from the rich people. Whether a person is rich or poor, he would be unhappy if suffers any disease or disability. This proverb is really meaning a lot for all of us if we understand and follow this remedy strictly. Diseases never ask a person for richness or poorness, they just affect the person if found weak and unhealthy.

Health is wealth proverb compares the value of health with the wealth and indicates that health is more valuable than the wealth. When a rich person gets diseased, he becomes an unhappy person than the poor healthy person. His/her life becomes useless instead of having lots of money. Money cannot buy happiness and healthy life; it can only give comfort and joy for limited time however a good health always goes together all through the life in every bad and good condition. Good health makes a person (whether healthy or poor) happy and cheerful forever. A healthy person lives better life than the rich person. They feel no burden to them and live stress free life.

A healthy person can be healthy in every walk of life however an unhealthy person cannot bear a little problematic condition. Being healthy is not so costly; one needs to maintain timely diet, healthy lifestyle and daily physical exercises. Some people save their money for future purpose but do not take care of their health, saving money is good habit for future but declining health is not good for future. People should maintain their health together with the saving of money.

Thank You.
Posted by

Peter Khiew
at 8:57 AM
1 comment:

Tuesday, September 15, 2015
http://gu.com/p/3mvn7/sbl
0
Hiroo Onoda walks out of the Philippine jungle to surrender in 1974. Photograph: AFP/Getty
The last Japanese soldier to come out of hiding and surrender, almost 30 years after the end of the second world war, has died.
Hiroo Onoda, an army intelligence officer, caused a sensation when he was persuaded to come out of hiding in the Philippine jungle in 1974.

The native of Wakayama prefecture in western
Japan
died of heart failure at a hospital in Tokyo on Thursday, his family said. He was 91.
Onoda's three decades spent in the jungle – initially with three comrades and finally alone – came to be seen as an example of the extraordinary lengths to which some Japanese soldiers would go to demonstrate their loyalty to the then emperor, in whose name they fought.
Refusing to believe that the war had ended with Japan's defeat in August 1945, Onoda drew on his training in guerilla warfare to kill as many as 30 people whom he mistakenly believed to be enemy soldiers.
The world had known of his existence since 1950 when one of his fellow stragglers emerged and returned to Japan. A second member of the group reportedly died in 1950.
Onoda, whose sole remaining companion was killed in a shootout with Philippine troops in 1972, held firm until two years later.
He was only persuaded to surrender when his former commanding officer travelled to his hideout on the island of Lubang in the north-western Philippines and convinced him that the war had ended.
Until then, Onoda would later explain, he believed attempts to persuade him to leave were a plot concocted by the pro-US government in Tokyo. By the time he surrendered he had been on the island since 1944, two years after he was drafted into the Japanese imperial army.
Onoda wept uncontrollably as he agreed to lay down his perfectly serviceable rifle.

He was later pardoned for the killings by the then Philippine president, Ferdinand Marcos. In his formal surrender to Marcos, Onoda wore his 30-year-old imperial army uniform, cap and sword, all of which were in good condition.

He returned to Japan in March the same year, but after struggling to adapt to life in his homeland, he emigrated to Brazil in 1975 to become a farmer. He returned to Japan in 1984 and opened nature camps for children across Japan.

Japan's top government spokesman, Yoshihide Suga, praised Onoda's strong will to live, telling reporters on Friday: "I vividly remember that I was reassured of the end of the war when Mr Onoda returned to Japan."

Onoda was one of several Japanese soldiers who remained holed up in their former battlegrounds long after the war ended.

Onoda, like Shoichi Yokoi, a soldier who was found on the island of Guam in 1972, dismissed reports declaring the war's end as Allied propaganda. On his return to a hero's welcome in Japan, Yokoi famously
said: "It is with much embarrassment, but I have returned."

In 2005 there were unsubstantiated claims that two former Japanese soldiers in their 80s were still in hiding in the mountains on the Philippine island of Mindanao. The men were reportedly afraid that they would be court-martialled for desertion if they gave themselves up.
Posted by

Peter Khiew
at 3:49 AM
1 comment: